A refugee forced to flee Syria, leaving behind his family and friends is now performing to sell-out piano concert crowds in Germany.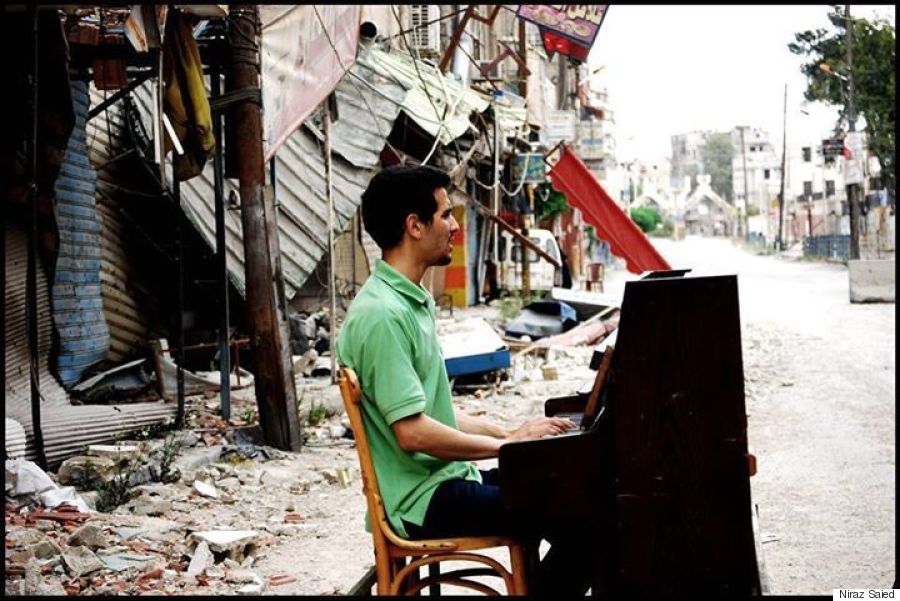 27 year old Aeman Ahmad used to play his piano to provide comfort and music to the people of Damascus, after civil war ravaged through the country.
He became an international sensation of his own right in 2014, after footage of him playing his aged digital piano surfaced on YouTube, surrounded by the rubble of his former neighbourhood.
After being discovered by ISIL terrorists, he was deemed impure, his piano set alight, and he was forced to flee, leaving behind his young wife and two children.
Silver Lining
After finding himself in Germany, however, things began to turn around for the pianist, who is the son of a blind violinist Father, from whom he claims to gained his musical inspiration.
Crowds began to hear his playing, and hear his story, and he soon became a crowd-pleaser. So moved were the people of Germany by his story, he soon began to play to sell out audiences, and continues to do so, despite not being able to earn a wage, being a refugee.
"I feel like I've been taken out of reality," Mr Ahmad claims, amid his busy musical schedule.
Mr Ahmad now plays on a digital concert Yamaha model, a far cry away from his old, broken piano from long ago. His concerts continuously sell out week after week, and his videos on YouTube are still a huge success.
Additionally, other aspects of Mr Ahmad's life have also taken a turn for the better, after being reunited recently in Frankfurt with his estranged wife and two sons. After being forced to flee Syria after being caught playing his instrument, Mr Ahmad reluctantly had to leave them behind, constantly worrying for their safety. He did, however, swear he woukd "catch her and the kids again in a year", and thankfully, this is exactly what happened.
"I'm overjoyed," Mr Ahmad told local media of their reunion.
"I have received in Germany as much encouragement and so much and loved to play the piano, but in my heart I was often far away."
It is, according to German local media, Mr Ahmad's next dream to be able to use his musical ability to earn money for himself and his children by continuing with his concert performances, and then maybe buy a digital piano of his own, to pass down onto his children, so that they never forget his story, and the brutal cost of war.