As it's coming round to the new year, many people are thinking about new things they can do and buy, and there are people out there who are now considering upgrading their battered old upright piano for the new year. After all, new year, new start, right?!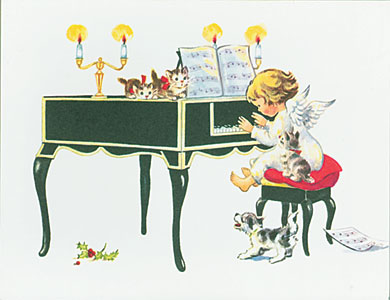 So if you're tired of having your upright piano tuned every year (at great expense) and finding it annoying when you can't rearrange your feng shui because the piano is far too bulky to move easily, it is probably time to consider a digital piano. The chances are, a shiny new electric piano will make a sound ten times nicer than your battered old acoustic, and there are countless other advantages. With an electronic piano, you can buy something slim line, in order to squeeze it into a tight space, or you could go for something much more hefty to look like an acoustic upright (like a Yamaha Clavinova perhaps), or you could even got for a digital grand! Whatever you decide to buy, they are all easy to move, make a great sound, have zero maintenance, and the list goes on and on.
Buy a new digital piano this new year!!
Of course with the run up to Christmas, prices have slowly crept up and you might think that to upgrade to a digital piano you might need to spend a small fortune. Here at Chase Direct our prices are low and will stay low. Throughout December and the new year our prices will remain rock bottom so you will be able to buy your new digital piano in full confidence that you are getting the best price on the market at the moment. With the release of our new Chase P-50 digital piano there are plenty of exciting options to consider!