Last night we heard of the sad and untimely death of Jonah Lomu who suffered from a heart attack yesterday and the age of 40 after having suffered from long standing kidney problems. The former all-blacks star player is a legend over the world and today New Zealand has found itself in a state of mourning as one of their national heroes has passed through the pearly gates.
Jonah Lomu and the Haka
It was only a few months ago when the star had been in a video released by MasterCardUK of him leading a flash mob in Covent Garden doing the Haka to prepare and celebrate for the Rugby World Cup 2015. The famous busking spot in Covent Garden is normally rife with magicians, circus acts, and musicians doing all kinds of weird, wonderful, and brilliant things. It is of course, a very welcome change to see the Haka performed in such an unusual setting. Of course, any musicians in the near vicinity would have been completely and utterly drowned out by this traditional New Zealand chant and it is rumoured that there was a poor pianist trying to busk just around the corner, and had even plugged his digital piano in to an amplifier, but still he was drowned out by the Haka!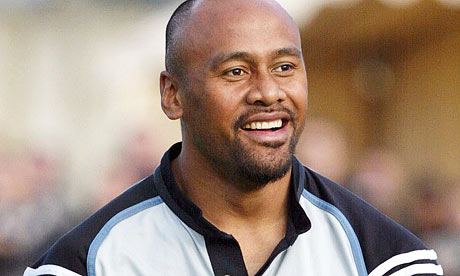 Pay tribute to Jonah Lomu
In light of today's sad news, there have been a lot of musical tributes popping up all over the internet. If you would like to join in and pay your respects to the legendary Jonah Lomu in this way then why not take a pew at your piano or digital piano and play some pieces relating to the man. Of course, there are all of the world cup songs which can be easily transcribed to be easily played on the digital piano, or you could even have a go at your own performance of the Haka if you were feeling brave!
RIP JONAH LOMU