The talk of the town in Bollywood of late is that Shraddha Kapoor is going to extra lengths to give an outstanding performance in her latest flick which is Shujaat Saudagar's upcoming 'Rock On 2'. The cast of the film is star studded and is graced with the likes of Farhan Akhtar, Arjun Rampal, Prachi Desai and Purab Kohli, who were all actors in the prequel to 'Rock On 2' ('Rock On', obviously). Shraddha takes on the main role of the film, playing a character opposite the charming heart throb Farhan Akhtar.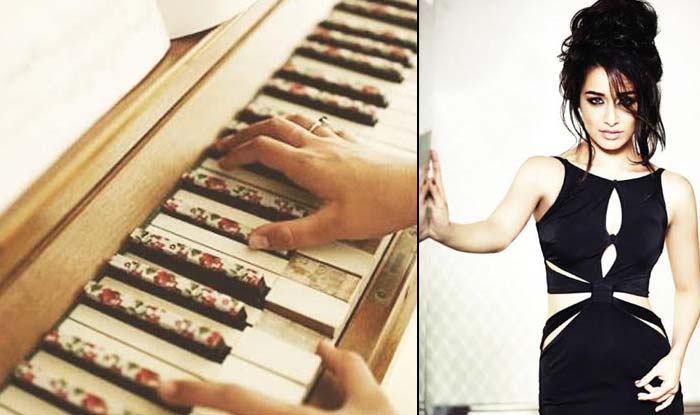 More and more media reports are being released surrounding the upcoming film which is simply a continuation of the prequel 'Rock On'. In this exciting new sequel, you will see an additional member in the Farhan band 'Magik' that we were introduced to last time, and that is Shraddha. The part Shraddha is playing in the new film is a bit of a pianist, so the actress needs to be seen playing the piano in the film. It has been said on the grapevine that Shraddha is learning to play the piano especially for the film. She has said that she is excited to be a part of this film as she was inclined towards music since childhood but has never previously had a serious opportunity to play.
Shraddha and her digital pianos!
Shraddha is learning to play the piano and practicing in between shooting scenes for the film. She is prepping up by practising for 14 hours a day and has been doing this routine for the past three and a half months. She has undoubtedly been able to practice this much by getting herself a digital piano, which are light and portable. Electronic pianos are an ideal way of learning to play in the way in which Shraddha has opted to go for due to the massive practicality. Her father and veteran actor, Shakti Kapoor confirmed,
"The production house has given her two electronic pianos and she is up early, by 8 am, practising on them. You'll hear my girl playing the piano on screen, know that it's her and not a double," reports Mumbai Mirror.
If you too want to learn how to play the piano in between your busy work life schedule, then a digital piano might be for you too. With the ease and portability that comes with these fantastic electric pianos, they are perfect for a busy life or a life on the go.