Last week Valery Gergiev took on the astounding task of putting on all five Prokofiev piano concertos in one prom. Having performed in many BBC Proms myself under the likes of Daniel Barenboim and Gustavo Dudamel, and having been part of the Beethoven series back in 2012, I can truly appreciate how mad this concept really is. The result was one to be applauded and marvelled at!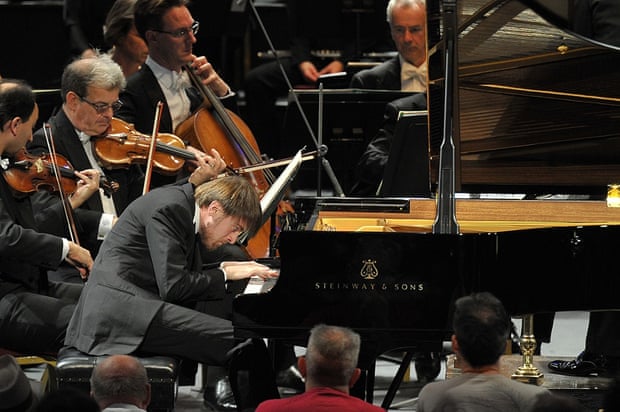 Gergiev has in fact managed to tackle this impossible task once before, back in 2012 in Russia – an event that is still talked about now. The programme saw three original pianists (Daniil Trifonov, Sergei Babayan, and Alexei Volodin) brought over from Russia tackle the fiendish Prokofiev concertos with what appeared to be unreserved grace and beauty.
Time to get to know Prokofiev
This prom was a fantastic opportunity to get to know some of Prokofiev's lesser known works, including the Fourth Concerto which was commissioned by Paul Wittgenstein for the left hand only, as he had lost his right arm at war. Most people tend to know Prokofiev for his works such as Peter and the Wolf, and Romeo and Juliet. Romeo and Juliet in particular has somewhat surprisingly managed to find itself heavily emersed in pop culture in recent years, as the Montagues and Capulets theme is used on Alan Sugar's popular television show, The Apprentice.
Prokofiev Stars and their Portable Pianos
Interestingly enough, many of the concert pianists who we see performing with some of the classical music greats in the world's top concert venues haven't had a chance to perform on the concert piano on stage until days, and sometimes hours before the concert. Many of them are constantly on the move from venue to venue and so in order to practice when moving around, the best solution for them is to have a portable digital piano. The Prokofiev performers are a great example of just this as they had travelled from Russia and would have wanted to practice before the rehearsal on stage. Electronic pianos are particularly useful for concert pianists, not just because of the portability, but also because of the additional features that so many of them come with. For various reasons, features such as the transpose button, metronome, and record and play back feature can come in exceptionally useful for any professional pianist. Pianos such as the Chase P-40 boast a number of these features. Concert pianists don't always have a magnificent grand piano at home either (believe it or not!) but often have a digital piano due to the aforementioned features. Pianos such as the Chase P-55 or the Yamaha CLP-545 suit many concert pianists and often, it is these digital pianos that are the driving force behind the performances we see on the stage!
Alexandra Rivers