ABBA's Dancing Queen
The famous ABBA piano that was used in the creation of ABBA's Dancing Queen (and is responsible for that famous glissando that starts the whole song off) is going up for auction next month at Sotheby's. It's going to be just one of a number of pieces of memorabilia going for auction in a 'Rock and Pop' auction and the piano is expected to fetch in the region of £800,000. This ABBA piano was designed by Georg Bolin and has come from Atlantis Grammofon which is the studio where ABBA recorded some of their hit songs back in 1976. This piano is said to have been the inspiration behind many of ABBA's hit songs, which perhaps explains why there is such a hefty price tag!
This is certainly a good time for piano auctions and if you're looking to buy, then there are all kinds of exciting things going up for sale. Last week we heard about the rare and rediscovered Poul Henningsen piano that will also be up for auction next month. No doubt grand piano enthusiasts will be getting very excited right about now in anticipation for the auction of these two great instruments!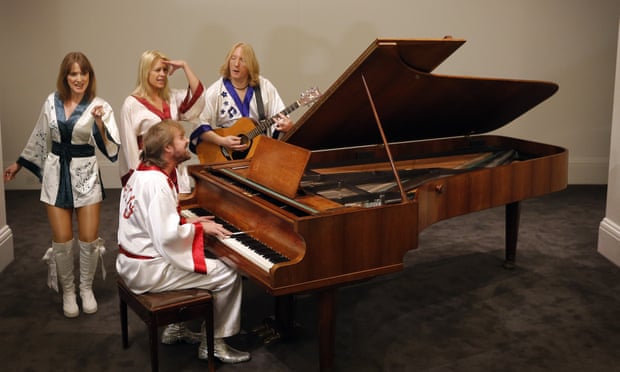 ABBA piano alternative
If, perhaps, the pianos up for auction are a little out of your budget then fret not! There is a much more affordable alternative to the likes of the ABBA piano (which will no doubt give you just as much satisfaction to play). On the market today there is a wide range of digital grand pianos that come at just a fraction of the price of a good analogue grand piano. They make a wonderful sound and have the ability to make any home look fabulous! One of the most competitively priced digital grands today is the Chase CDP-723, or alternatively, the CHASE-CDP-729.