Deep in the depths of the school kitchen they are playing the spoons. They're not just stirring with it – but clicking and rattling to the sounds of 'Get Ready For This' as two dinner ladies get down and dirty freeing their joy during an elevenses break. Donning their costumes of aprons and hats, the spoons ladies effortlessly accompanying the duo 2 Unlimited whose  Euro dance hit 'Get Ready For This' soared to the top of the global charts in the 90's. Though the track is somewhat heavy on the synthesizer side as a digital piano stomps away with a little less finesse than the spoons duo but hey! – it would seem that playing the spoons is music worth serving up. So move over Jamie Oliver's revolutionary food rap…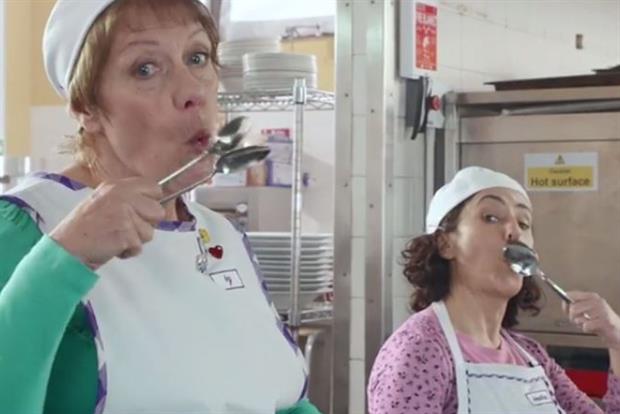 Spoons By The Spade-Load 
It would seem that we have been ''playing the spoons'' since the beginning of time. In the UK sheep's rib bones were rattled between the fingers with dextrous styles and techniques emerging; from salad-serving to fire tong styles – all at the click of a spoon! So if the spoons are becoming a virtuoso and recognised stalwart instrument than why haven't we integrated the clacking pair into the percussion menu on the digital piano? After all, we have bells, whistles, typewriter clicks and moreover castanets … but no spoons.
All At The Click Of A Spoon
The sound of the spoons is globally associated with folk music; from Turkey to Russia, UK to Greece. From two spoons to five, wooden to stainless steel, decorated to plain – the spoons serve us well. Its reference in the children's nursery rhyme 'This Old Man' paddy whack tells of the old man playing the sheep bones which is a far cry from our dinner ladies freeing their joy care of Cadbury. Ah well, if music be the food of love – carry on stirring!