For Sam Smith everything is coming up noses as he and John Legend don their snouts with a red nose and perform a double act. It's all in aid of Comic Relief as UK soul singer and US singer-songwriter combine talents to recreate the Sam Smith soul track 'Lay Me Down'. The result is a union of two musical minds as ethereal vocals and tender digital piano chords entwine. The Comic Relief Day theme 'Face The Funny' becomes 'Face The Music' as we all look deeper into the musical message of supporting others as John reaffirms his legendary status and Sam Smith comes up smelling of noses.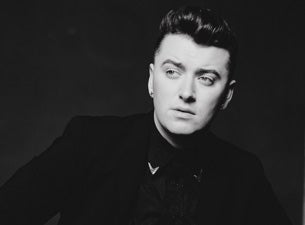 Facing The Music
''Lay Me Down'' was originally released by Sam Smith in 2013 and its mournful tones belie a relationship where one partner is recently deceased. Sam Smith delivers a powerful performance using the full might of his wide register; scaling the falsetto heights to exude a heavenly ambience. The digital piano plays a fragmented underbelly of 'dark' stacked chords in the lower register giving a theatrical feel to the introduction:
  E                                                                                                                       A
''Yes I do, I believe that one day I will be, where I was right there, next to you'' etc
Sam Smith –
A Legend Rises
The music drives on with its slow and yearning message as John Legend takes the floor in Verse 2 complete with strident digital piano chords and vibrato strings. The chorus beholds a strong and haunting message as Sam Smith extorts his octave acrobatics and ''yoooooou'' takes on a ghost-like quality:
         E        B         C#m                     F#m    A
''Can I lay by your side,       next to you—-, you—-'' etc
A Worthy Cause On Record
Verse 3 sees an interesting and unexpected transition as ''Lay me down tonight'' herald a stomping, march-like feel that gives the song a new energy and Sam Smith and John Legend combine their vocal forces to yield impromptu harmonised pleas. This sudden surge is short-lived as the original tempo returns with the final chorus guided by the punctuated chords of the digital piano. Sam Smith and John Legend have combined their efforts with 'Lay me Down' and come up noses for Comic Relief; a worthy cause on record.
Janet Redwood