Kleerup is doing exactly that on the streets of New York City. As autumn creeps up he can be heard as the backdrop sound to H&M's fashion promo. The track ''Let Me In'' resounds through the city as a trio of female models walk their walk whilst Kleerup talks his talk. The electropop hit features Norwegian singer songwriter Susanna Sandfor as she lets us in on Kleerup campaign that wipes the floor with the competition. With its defiant bass riff and whirring digital piano shafts of sound this thematic track beholds a combo of many an iconic oldie from ''Another One Bites The Dust'' to ''Eye Of The Tiger''. Either way the 80's come roaring through this Kleerup operation as H&M tidies the New York streets; littered with fashion.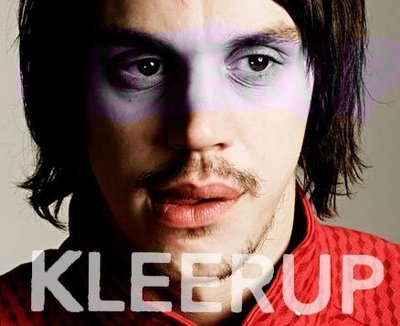 Kleerup
– A Tidy Little Number
Beginning with a heavy pulsating beats, lurid guitar strokes and motivic synth wave shafts played on digital piano, Susanna Sandfor gets her cause underway to the click of fingers. Her high pitched vocals help deliver an earnest yearning:
''All I want, all I want. Is for someone to see me''
The digital grand piano peppers a neat spray of electronica 'pops' after each line; giving this Kleerup classic a musical freshness as the models strike their outdoor poses.
Fall-owers Of Fashion
The ardent Kleerup message continues lead by a stomping beat that drives the music forward. ''Let me in, Let me in, I've got heart of gold'' etc reveals further richness as harmonies clad with feminine allure are added and the 80's trademark is well and truly stamped. As the fall-owers of fashion enjoy their catwalk paved with concrete, the retro vibes of rock band legend Survivor is ''risin' up, back on the street'' as characteristic guitar licks, electric piano chords and stomping rhythms rise from the pavement like a phoenix.
Kleerup is certainly a smooth operator albeit on the back of the 80s machine. Meanwhile, H&M get their Kinks enticing ''dedicated fall-owers of fashion''.