Tesco has really pulled all the stops out this Christmas with a lengthier central advert overflowing with nostalgic notions. From the usual 30 seconds to a mammoth 90 seconds their Christmas promo shows retro style over the decades with the cine camera rolling from the 60s to the present day. Complete with family scenes of grandparents, parents and cringing teenagers this slice of history is what makes Christmas. Tesco has chosen wisely with this generous slice of retro and rewind that keeps us guessing through 12 scene changes as years unfold.A great reality check out – ting!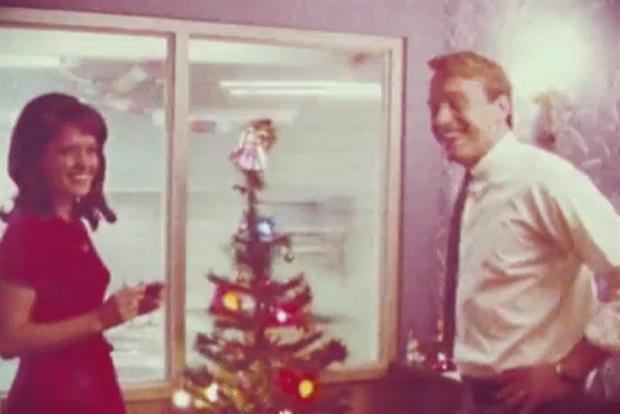 Christmas
In Good Order
The accompanying music is key to the Tesco message with the legendary grandad figure Rod Stewart making an appearance that keeps him forever young in our memory. 'Forever Young' is a throwback from his '80s album 'Out Of Order' and the lyrics suggest a time of reflection and regret on Stewarts part for not spending more time with his family. The song is written in the usual pop rock genre with digital piano featuring prominently throughout and guitars and drum kit omitted.
Key To Your Christmas Success
Cosy up to your family this Christmas by playing them this enchanting classic track. If a digital piano is on your Christmas list then the Yamaha P105 Digital Piano from Chase Direct will deliver you a realistic acoustic piano sound. Choose from a whole spectrum of features that can enhance your performance further such as sleigh bells and choir 'do dos'. This new addition will make your family complete.
Forever Young  – An Old Classic
The intro has a ballad bent to it with its purist godly message and philosophical delivery. The lonesome accompaniment is scored with strident chords played rubato s we are introduced to the young couple. They dance to the sound of the old 45'' vinylsand enjoy a somewhat sparse Christmas tree. The family starts to build in Verse 1 as toddler in the foreground and a new born is cradled in mum's arms to:
                    E                                                   A                       E
''May good for-tune be with you, may your guid-ing light be stro-ng''.
Changing Years & Rooms
As the scene change at 37'' takes us to the garden we see the different generations having a family game of football complete with hand knitted jumpers and moustaches of the day. Interchanging between the dining room and kitchen the presents are given and received and the Christmas dinner is devoured – cue grandad carving and retro Santa gravy jug.
  F#       G#    A  A   G#   E B,   E  F#   G#  A    A     G#    E       B    F#  E
''When you fin-'lly fly a-way I hope my wis-domhas served you w-ell''
It's The Little Things
The music drives home in the same vein of melody and chords throughout. The electric piano hammers out a choppy bass line to keep the beat whilst our TV family is now seated on the sofa featuring four generations together complete with Monopoly and an annual:
''…I'm behind you win or lose''.
With attention to detail Tesco is serving up a real feast this Christmas with their focus on ''the little things''. Every little helps.