Kimberley Walsh is a UK singer-song writer who celebrates her 32nd birthday today. As a typical scorpion, she has gone from strength to strength getting her claws stuck into different artistic ventures from musician and actress to all round good egg. From tip to toe she is the face of one commercial success story or another, whether it be Puma AG or Schwarzkopf –Kim is born to shine. She is used to the perfect 10 whether it's from her role as svelte-like model or dancing on Strictly Kim knows how to own the stage.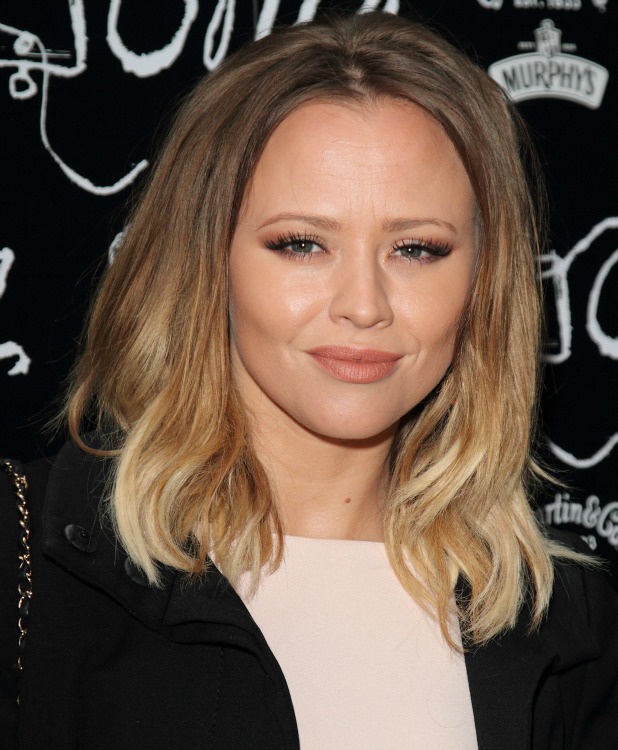 Known to take no prisoners and armed with her forthright northern spirit Kimberley Walsh flies the flag for the female of the species everywhere. This is one girl who is 'aloud' – and gets away with it.
Aloud & Proud
Though Kimberley Walsh was selected by default to join the all-girl band 'Girls Aloud' – nonetheless she has earned her stripes. Though the female quintet promotes itself as an ensemble, Kimberley's strong personality comes shining through as she often fronts the band with her ardent determination and self-reliance.
Sound of the Underground 
This debut single is a dance-pop release recorded in 2002. Its sultry, whispered lyrics lie on framework of synth loops played on the digital piano twinned with whirring guitar and syncopated back beat. The texture thickens with the ''sound of the underground'' chorus as more electronic motifs add a mechanical, almost menacing feel to the track.
Kimberley Walsh
Goes Solo
Kim's talents lie not only in her ability to sing but also as a dancer. In the 2012 Kimberley Walshwas one of 14 celebrities who took to the stage with all the grace she could muster. This was a different side of Kimberley that the world hadn't seen of unsullied sophistication and style with top marks awarded on 3 occasions. From the Smooth-styled dance of ''Fever'', to the upbeat characteristics of the Charleston, Kimberley held her own with partner Pasha. Beyonce's ''Naughty Girl'' brought Kimberley into her own as she danced toa bedrock of low-registered loops played on the digital piano and embedded as the mainstay of the piece. Arabian and R&B influences swirl around the track with whispers of lust and desire peppered with undertones of ''Love to Love You Baby''ooze out from this Donna Summer pastiche.
Kim Reaches Her Peak
A well as musician and dancer Kimberley Walsh had her finger in the acting and presenting pies well before her involvement in 'Girls Aloud'. From 'Comic Relief' to 'Red Nose Day' Kim is happy to try her hand at anything and as she found out – climbing Kilimanjaro was a real test of endurance with little accolade until she got to the top. But this feat of determination is what moulds our northern heroine as she strives up life's path and doesn't look back. With accolades for this and awards for that Kimberley Walsh deserves her perfect 10 as she reaches her peak