Steve Reich, US modernist composer celebrates his 77th birthday tomorrow but he will probably demand the minimum of fuss 'cause that's his way. Likewise his music reflects a pioneer of minimalism where the concept may be on a grand symphonic scale but the content is negligible. With music measured in seconds rather than bars Steve Reich also entitles his compositions with literal, everyday names including those associated with the weather and transport. So with the minimum of fuss let's see what makes the Steve Reich metronome tick!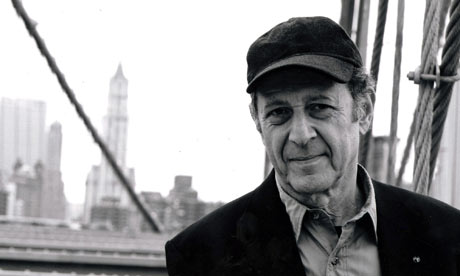 Steve Reich – The Early Years
Despite a less than enriching diet of musical genres when young Steve Reich began to take his music seriously as a teenager having digital piano lessons and majoring on drums to fuel his penchant for Jazz whilst appealing to his innate sense of rhythm. It was this element of music that Steve Reich was to explore more fully as a composer whereby rhythm took precedence over the melodic line.
Reinventing The Wheel
'Different Trains'is an awarding winning landmark composition written by Steve Reich in 1963. As a regular traveler on the network combined with Reich's fascination with its use as a mode of transportation of Jews as Holocaust Trains; he wrote his piece mindful of the same. Reich separated the composition into 3 distinct movements as per WWII into 'Before, During & After'. Once again, Steve Reich allowed his rhythms to come to the fore with prominent para-diddles, sirens, warning bells produced by a string quartet and the overlaying of holocaust victims relaying their tragic stories.
Reich – Rich In Talent
Steve Reich is today cited as an iconic composer who continues to have great influence over the direction of the contemporary sound. Both within and beyond his field Reich's peers sing his praises for the influence he has had upon them particularly in electronic music, jazz, African music and the crossover to electronic dance-music. The art world in general is a richer place for the sounds of Reich summarized as ''He didn't so much invent the wheel as showed us a new way to ride it''. Such praise is apt closure for Steve Reich – the award winning train spotter of minimum musical fuss.